Mark Davies
Senior Partner
I am the managing senior Partner of the firm. I graduated from Aberystwyth University and joined the firm as a trainee solicitor in 1981, I have experience in most areas of law. I now specialise in Crime, Conveyancing, Public Childcare Law, Employment Law and Private Client.
I have been a qualified police station representative for almost 30 years and a member of the police and court duty solicitor panel for that period. Since attaining my Higher Rights of Audience I have appeared regularly in the Crown Court dealing with a wide range of Criminal matters, I also appear regularly in the Family Court dealing with Contested Child care proceedings.
I am a former County Borough Councillor and a former member of both the North Wales Police and North Wales Fire authority. Whilst a County Councillor I chaired the Licencing committee during the difficult period involving the introduction of 24 hour Licencing and the responsibility of Licencing transferring to the Local Authority.
Now that I no longer have any Council commitments I have a little more time to devote to my hobbies (although not as much time as I would like). My hobbies are sport, watching rather than playing these days, rugby is my passion but I also enjoy Soccer
I am a Qualified Squash Coach, having played for many years in the North West Counties and North Wales Squash Leagues, and competed in tournaments in Europe . My ambition is to watch a British Lions tour in South Africa having been fortunate enough to have attended the tours of New Zealand and Australia.
I am proud of the high level of service we offer to our clients, we are constantly striving to improve our service and efficiency to make your experience with us as stress free as possible.
Gareth Morris
Having graduated in Law from Aberystwyth University, I gained national accreditation on the Law Society Children Panel in 1992.  I have expertise in residence and contact disputes, care proceedings, adoption and complex issues.  I represent parents and grandparents and also take instructions directly from children and young people.  These situations are often stressful and my approach is to carefully explain to clients what can be complicated legal procedures and to try and promote their confidence in facing them.
In my free time I enjoy writing and have a BA Honours degree in Creative Writing and Children's literature.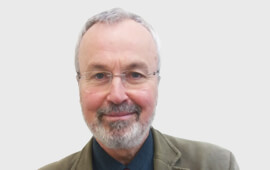 Philip Woodward
Biography
I grew up in a farming environment in and around Mold, Flintshire before to attending the University of Manchester to study for a degree in American Studies. After graduating I then studied law at the College of Law, Christleton and I qualified as a solicitor in 1984. Since then I have gained a wealth of experience of many areas of the law in both private practice and in local government.
I am a Resolution accredited specialist in Family Law. Resolution is an organisation whose members are committed to the constructive resolution of family disputes. Members follow a Code of Practice that promotes a non-confrontational approach to family problems and which encourages solutions that consider the needs of the whole family – and in particular the best interests of children.
I specialise in divorce cases, financial disputes following the breakdown of a relationship and children issues such as with whom they shall live with and how much contact they should have with the other parent or other family members.
In 2009 I was admitted to the Law Society's Children Panel and I regularly represent parents, other family members and children in Care Proceedings in the Family Courts across North Wales, Chester and Liverpool.
In my spare time I enjoy playing football and badminton and engaging in other outdoor activities such as walking, cycling and gardening.
Services for individuals
Adoption
Arrangements for children
Change of name
Cohabitation
Divorce
Domestic violence
Family law
Financial arrangements
Prenuptial agreements
Relationship breakdown
Tenancy agreements and recovery of possession
Will and inheritance disputes
Sian Thomas
Biography
After graduating from the University of Manchester in 1996, I worked three very different legal practices before joining KK / the firm in April 2000.
I have been a Licensed Conveyancer since 2005.
In 2016 Keene and Kelly was granted membership of the Law Society's Conveyancing Quality Scheme. This accreditation demonstrates that our residential
conveyancing department has strict procedures in place to protect clients as well as offering an exceptional level of customer service.
I pride myself on providing an efficient and thorough service. I have established a good working relationship with local Estate Agents and the majority
of my work come from referrals from the Agents, Developers and previous client referrals.
I have expertise in all domestic property matters – freehold and leasehold. I also have vast knowledge in dealing with unregistered titles as well as auction properties,
new builds, shared ownership properties, re-mortgages and Transfer of Equity.
I am a fluent Wesh speaker and away from the office enjoy spending time with my family and friends ans returning to my home town of Barmouth for some sea air!
Siwan Edwards
Biography
I graduated in law from University of Wales, Cardiff, and completed the Legal Practice Course at the College of Law Chester. I have been a member of the Law Society Children Panel since 2002 and in 2003 I gained a Diploma in Local Government Law and Practice.
I specialise in the law relating to children and I advise upon all aspects of children law including care proceedings, child arrangements orders, adoption, proceedings with an international element and special guardianship. My practice includes representation of children, Children's Guardians, parents and other adult parties (such as extended family members).
I am a fluent Welsh speaker, and can both advise and conduct Court proceedings through the medium of Welsh or English.
Carley Price
Biography
I joined the firm in 2009, having graduated from the University of Wales, Aberystwyth and the Centre of Legal Practice in Aberystwyth. Upon completing my training, I remained with the firm as an associate Solicitor.
My main area of practice is Family Law. I have a particular interest in care proceedings brought by the Local Authority and I have experience in both advising and representing parents and grandparents within such proceedings. I understand that proceedings of this nature are likely to be both upsetting and distressing to everyone involved within the proceedings and I therefore ensure that I take a compassionate, understanding yet professional approach when representing clients in these proceedings.
I am also able to provide constructive advice and representation in respect of child arrangement issues, divorce proceedings and financial settlements. I always strive to achieve the best possible outcome for my clients.
In my spare time, I enjoy spending time with my partner and young daughter. I also enjoy reading (If I have any spare time left after chasing around after my daughter!).
Robin Guest
Andrew Holmes
I gained my Law Degree at Leeds University and went on to specialise in Civil Litigation, Probate and Wills. I can assist individuals in planning for the future, from advising on the importance of wills and caring for those who are no longer able to look after their own affairs.
I also manage our successful personal injury department advising on accidents at work, road traffic accidents and tripping and slipping cases. We aim to achieve the best outcome for your case. I can advise on the potential success of any case and where appropriate obtain insurance to cover the costs. We are able to complete cases on a no-win no-fee basis so call me if you have a potential case.
In my free time I enjoy going Skiing with my family and playing tennis.
Jacqui Marsland
I qualified as a solicitor in 1998 having completed my training in Manchester.  I gained national accreditation from the Law Society when I was appointed to the Law Society's Family Panel in 2005.
I can provide constructive advice in relation to divorce, dissolution of civil partnerships, financial matters on relationship breakdown, co-habitation and private children matters.  I avoid legal terminology where possible  and take a common sense approach to issues.  I am also able to refer people to mediation should that be appropriate.
I also help people when they are selling or buying a property or re-mortgaging.  In addition I can provide advice on Wills.
Many of my clients have been recommended by people who have used my services before.
In my free time I enjoy travelling, darts, scuba diving and like pushing myself at boot camp
Keith Faulkner
I am a consultant solicitor and I have expertise in conveyancing, probate issues and Commercial Law. I always strive to develop a strong relationship with all my clients so that I am in a position to advise them of the best options in relation to their issues.
Paul Andrews                                                                    
I completed my Law Degree in Aberystwyth University. I specialise in Property Law dealing with both residential and commercial transactions, which includes leasehold and freehold properties. I have extensive experience in dealing with all aspects of Company Law so if you require advice for your business contact us for a free consultation.
I have also developed a niche expertise in law relating to Mobile Home and Caravan Parks and represent owners across England and Wales.
When I am not at work I enjoy going on leisurely walks with my wife, we are currently doing the Anglesey Coastal Path. I also follow our local football club, Wrexham F.C.
Francis Whitehead 
I qualified as a solicitor in 1993 from Durham University and I have expertise in all property matters including domestic, commercial, freehold and leasehold. I also have vast knowledge in dealing with unregistered titles as well as Remortgages and Transfer of Equity.
I gained the prestigious Diploma in Land Registry Practice in 2007, this allows me to use my knowledge and expertise to help assist clients and colleagues with any difficult applications to the Registry.
Outside of work I enjoy playing the bagpipes and regularly go on parade with the Wirral Bagpipe Band.
Gareth Lloyd
I have been with the firm since leaving college. I am a key member of the Conveyancing team, and have vast experience in all areas of Conveyancing practice and procedure. I have particular expertise in dealing with properties offered for Sale at auction and am able to prepare the legal packs for any potential purchasers.
As part of my role I undertake the firms Professional Networking and continue to promote our business in the Local and regional community, I am an active member of BNI and have held both Secretary, Treasurer and Membership Co-Ordinator roles.
Away from working life I am a Uefa 'C' licensed coach and manage within the Welsh Football Pyramid.
David Matthews
I can assist with all aspects of criminal investigations and criminal defence in the Magistrates' court.
I have dedicated my career to criminal law and practice and I am a duty solicitor at the police station and Magistrates' court in Mold. I have a wealth of experience in dealing with all types of crime ranging from motoring offence to more serious offences.
Ceri Lewis
 I qualified as a Solicitor in 2007. I have been an accredited police station representative for almost 20 years and have undertaken a vast array of criminal cases ranging from motoring to murder. I am a member of the Duty Solicitor panel for the Police Station and Magistrates Courts in Wrexham. I also undertake work throughout the North West and North Wales areas.
I am a welsh speaker having lived in Pwllheli for a number of years where my legal experience commenced in 1989.
I can assist with all aspects of criminal investigations and criminal defence in the Magistrates' Court.
When I am not working I like to spend time with my family and regularly return to the Lleyn Peninsula where I love to sail and take long walks along the local beaches.
Kate Jones
I have a vast amount of experience in helping clients deal with every aspect of a relationship breakdown.
I recognise that each client has individual needs and make sure that I do everything possible to ensure that your case is dealt with as quickly as possible and with as little stress and upset as possible.
I will always attempt to achieve the best outcome for you without issuing Court Proceedings. However, if Court Proceedings are necessary I am an experienced litigator and will be able to see your case through to the end with you.
I also have a great deal of experience in recovering monies owed to both companies and individuals and have dealt with several high value Court cases in this area. Having said that, I understand that what may be a small amount of money to one person may be a significant amount to another, and as such, I will pursue your claim with the same tenacity regardless of the value.
I have a keen interest in History having completed this as my first degree. In my spare time I enjoy music and I am on the committee of a local music charity, which provides free music lessons to children.
Jessica Roberts
As a member of the commercial team I provide an extensive range of services that will help protect and enhance your business.  I am understanding, insightful and provide practical legal advice to support and protect you whenever you're faced with a problematic legal issue.
I can assist employers and employees in employment disputes. Having worked as a HR advisor for a number of years, I am very much in touch with the day to day issues which affect employers and employees.
I provide comprehensive bespoke employment documentation to ensure key terms and policies are clearly communicated to ensure employees undertsand what is expected of them.
Employment Law can be a minefield, so contact me if you require some guidance and support as I am skilled at assisting businesses to comply with their legal obligations.
In my spare time I volunteer at a local festival where I help to organ ise the activities. I also enjoy taking my dogs for a walk in the countryside.
Mark Mcloskey                                                                                                                                                                                                                                               
I studied Law at University College Cardiff and did my Solicitors Final Examinations at The College of Law in Christleton near Chester.  I was articled to the Borough Solicitor at Maidstone Borough Council before moving on to become an assistant solicitor at the London Borough of Sutton where I was responsible for advising that Council's Leisure Services Committee and Planning Sub-committee.  I dealt with Planning Inquiries and was also involved in the commencement of Wardship and Care proceedings.  Having advanced to the status of Senior Solicitor I was promoted to Head of Conveyancing and Contract Services and in 1990 I left local government in order to travel extensively through the Near and Far East to Australia and back before returning to take an assistant solicitor's post in private practice in Wrexham where for some years I specialised in Divorce and Family Law as well as Criminal Law including advising and assisting detained persons in the police station.
In 2006 I became a Consultant Solicitor at my father's firm, Barry Macloskey Solicitors in Gresford and when he died quite suddenly in July 2017 was briefly the Principal of his firm until it was acquired by Hopleys GMA incorporating Keene & Kelly.  In my time at Barry Macloskey Solicitors I dealt with Conveyancing and also more recently in the preparation of Wills, all the while continuing to provide out of hours police station advice and assistance.
In my new role as a Consultant with Hopleys GMA incorporating Keene & Kelly I will continue deal with non contentious matters as well as standing by to assist detainees in trouble with the police.
In my spare time I like to go running and cycling as well as to play 5-a-side football and the occasional round of golf.